Regular price
$0.00 USD
Sale price
$23.00 USD
Unit price
per
Sale
Sold out
N9 x Wraptors Tire Shine | Luxurious Wet & Dark Shine| Tire Boosting Tech | Infused Silicone & Polymer Sealant | Long Lasting Results| U.V Ray Protectant| Non-Toxic 100% Natural Formula| 8oz 240ml| Berry Blast|
DEEP BLACK, SATIN FINISH WHILE DETAILING YOUR TIRES: N9 x Wraptors Tire
Dressing helps seal the tires and lock out water, dirt, and other contaminants to prolong
the appearance of a like new tire.

Luxurious Shine: Our Tire Shine creates a no-sling, cover-all, glossy sheen to keep your
ride looking pristine and outlast any competition! Durable silica polymers keep your tires
conditioned for longer.

UV Ray Protection: The gloss polymers create enhanced UV protection that protects
tires from the sun's harmful effects.
Easy To Use: This versatile spray dressing works perfectly for hard-to-reach areas like
wheel wells and fender liners. 
Versatile Usage: Simply spray the outer tread blocks with a light mist of our Tire Shine
onto a dry tire or dressing applicator. When applied, a hardened layer of protection is
created. The silicone protects against the road elements creating longer-lasting results
and protecting tire clarity. 
Share
View full details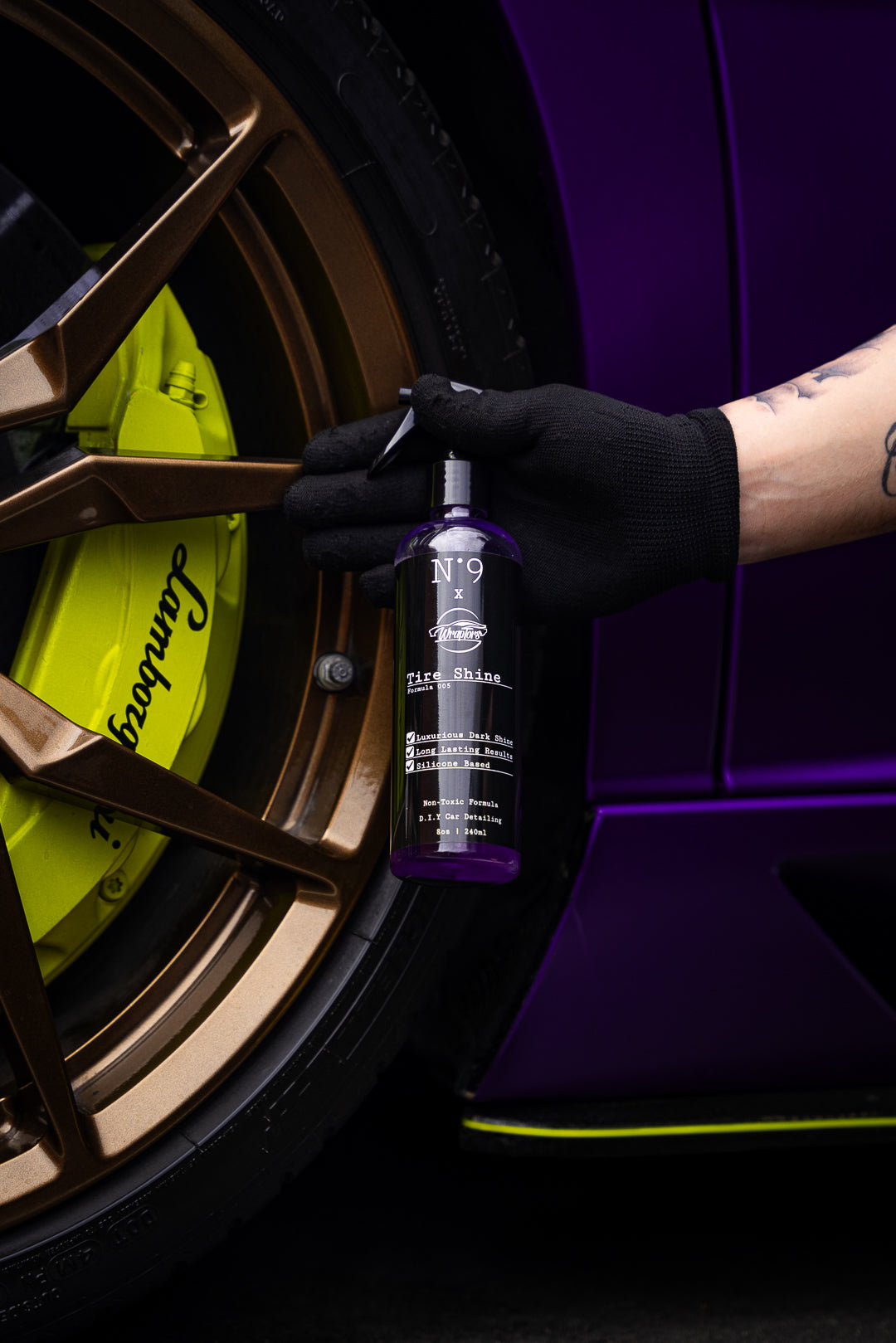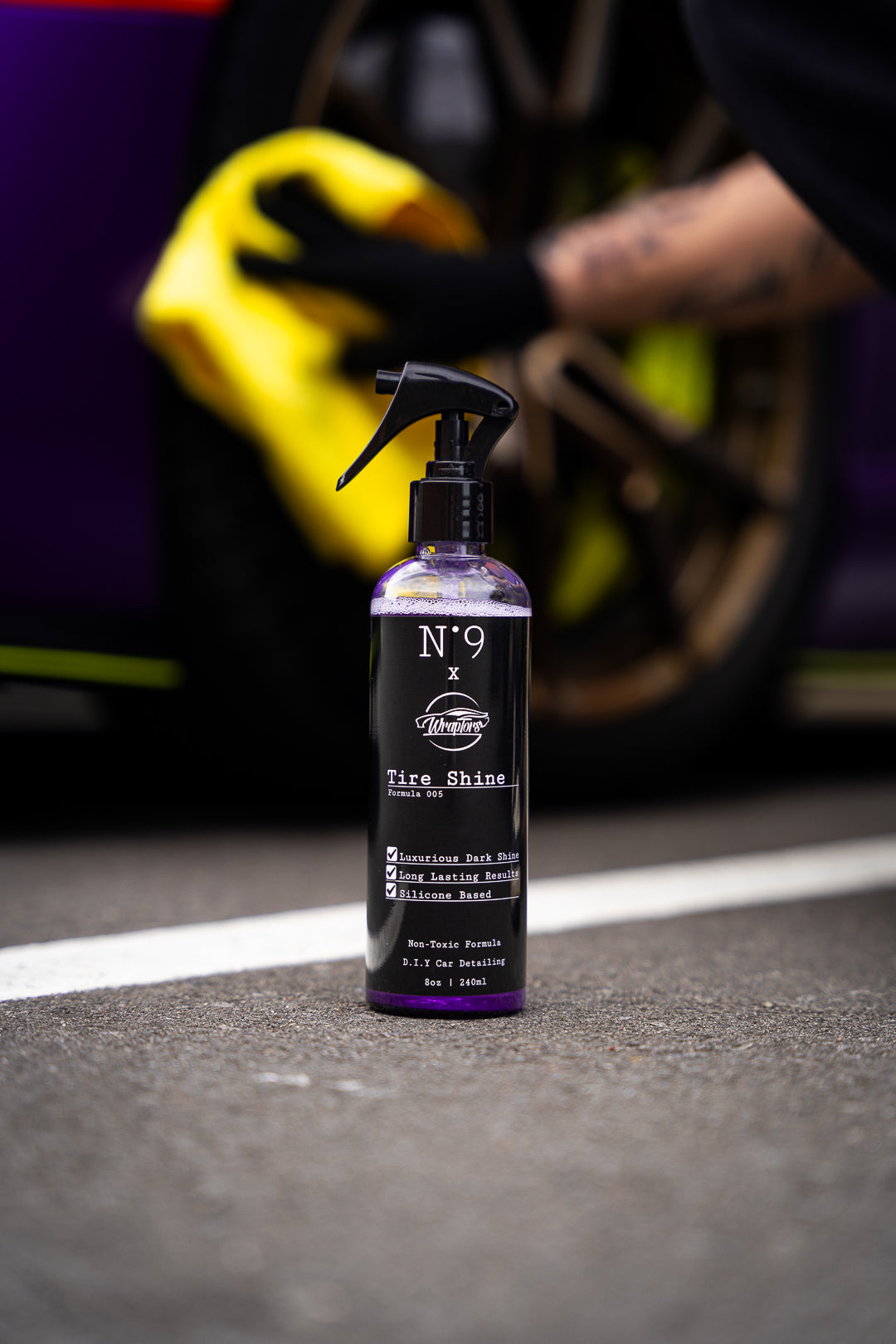 Free Shipping

Get FREE Shipping when you place an order for $50 or more!