Regular price
$114.00 USD
Regular price
$0.00 USD
Sale price
$114.00 USD
Unit price
per
Sale
Sold out
ABOUT COLLECTION

THE CURRENT AUTOMOTIVE DETAILING INDUSTRY PRIORITIZES SCIENCE AND CHEMICAL FORMULATIONS BECAUSE IT LEADS TO HIGHER PROFIT MARGINS. N9 X WRAPTORS DETAILING COLLECTION EXISTS TO BRING NON-TOXIC FORMULATIONS THAT ARE GENTLE ON YOUR SKIN AND EFFECTIVE ON YOUR VEHICLE, WITHOUT COMPROMISING PERFORMANCE. WE LOVE OUR CARS! OUR PRODUCTS ARE LIKE NOTHING ON THE MARKET! THEY ARE DESIGNED TO PROVIDE THE FINEST AT-HOME DETAILING EXPERIENCE OUT THERE. WE BRING PREMIUM NORTH AMERICAN-MADE, NON-TOXIC, PH-NEUTRAL DETAILING PRODUCTS AT AFFORDABLE PRICES! 
001 CAR SHAMPOO
N9 X Wraptors car shampoo is concentrated and powerful. It contains a proprietary blend of biodegradable surfactants to give your vehicle a luxurious shine! It produces rich suds and its pH-balanced formula is ideal for ceramic coatings and vinyl. Through its superior cleaning action, it removes harmful dirt, grime, tar, and bugs from your vehicle's exterior clear coat. 
002 WRAP PROTECTANT 
N9 x Wraptors Wrap Protectant is formulated to polish and protect your vehicle wrap. Easy to apply, this protectant works at a nano-polymer level. The coating enhances gloss and reflection and provides protection from UV rays and other harmful particles. 
003 Ceramic Booster 
N9 x Wraptors Ceramic Booster is a gentle and effective polish for any vehicle! Get a clean, shiny finish that bonds to your car's ceramic coating! Formulated using all-new gloss-enhancing polymers, our Ceramic Booster creates an impressive show-winning shine whilst protecting your car's paint and wrap. It cleans, shines, and easily removes dirt, dust, fingerprints, and smudges in seconds. It is the most effective hydrophobic ceramic spray available on the market!
004 INTERIOR SHINER
N9 x Wraptors All-In-One Interior Car Shiner cleans, conditions, protects, and restores interior surfaces back to a brand-new factory finish. The N9 x Wraptors Interior Shiner works on a nano polymer level to protect your interior from UV rays that can damage it. Dust Resistant, Cuts Dir t, Grime & Odor. This car cleaner has anti-static proper ties, is
non-greasy, and acts as a car refreshener to prevent dust buildup, remove dirt t, grime,
unwanted odors, and restore your car's interior surfaces. Keep that brand-new car smell
and your factory finish. Simply Spray and wipe off with a microfiber towel. It reconditions and restores materials back to their original like-new qualities. It is a biodegradable surfactant-based cleaner that contains wetting agents that produce superior cleaning action that is strong enough to lift dirt t and grime directly out of floor mats, but gentle enough to safely clean plastics and vinyl.
005 TIRE SHINE
N9 x Wraptors Tire Shine creates a no-sling, cover-all, glossy sheen that will keep your ride looking pristine! It is infused with durable silica polymers and is acid-free to keep your tires dressed for longer. It helps seal and protect against UV rays, and other contaminants like dirt to prolong the look of a luxurious dark shine.
Share
View full details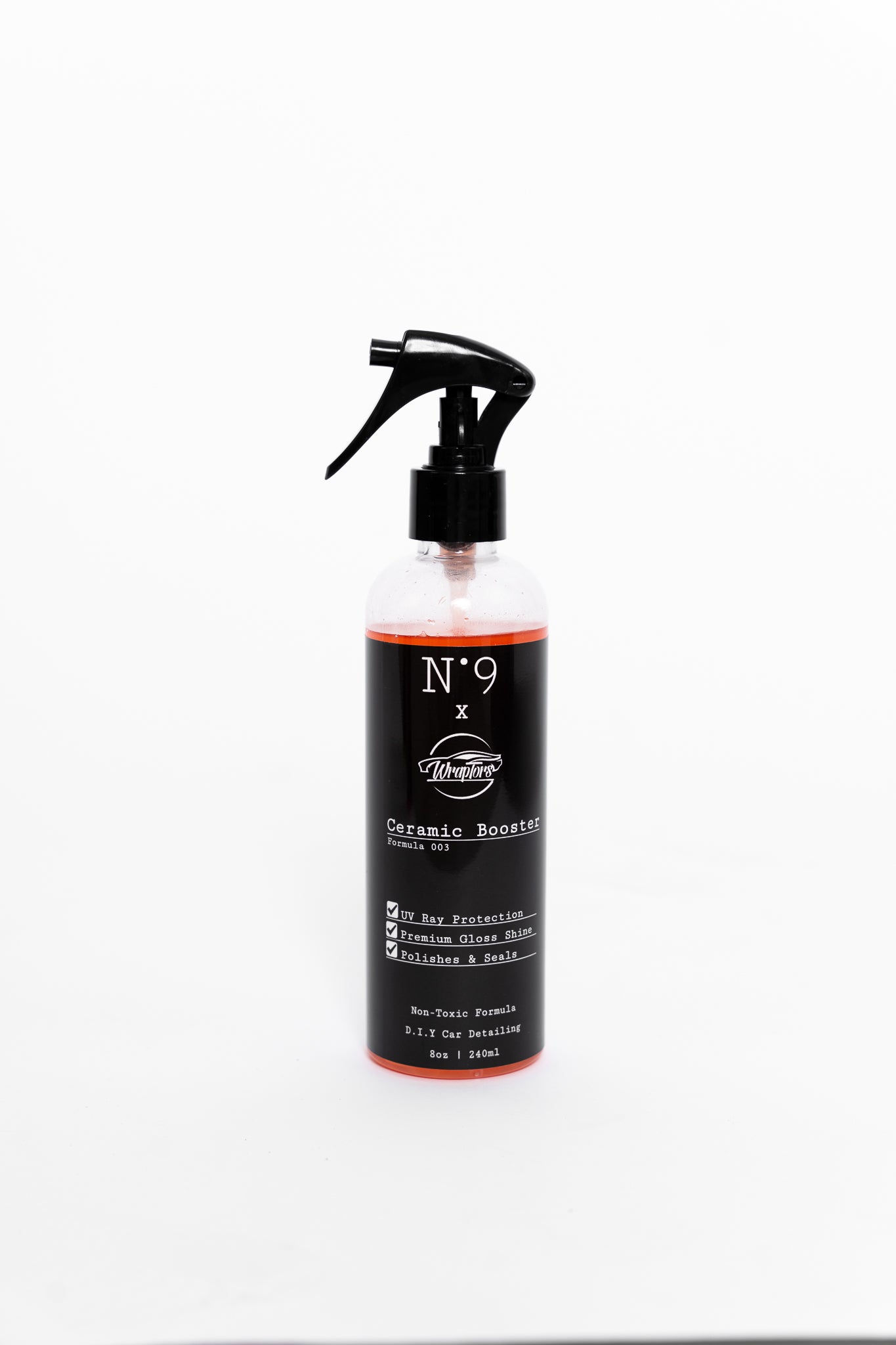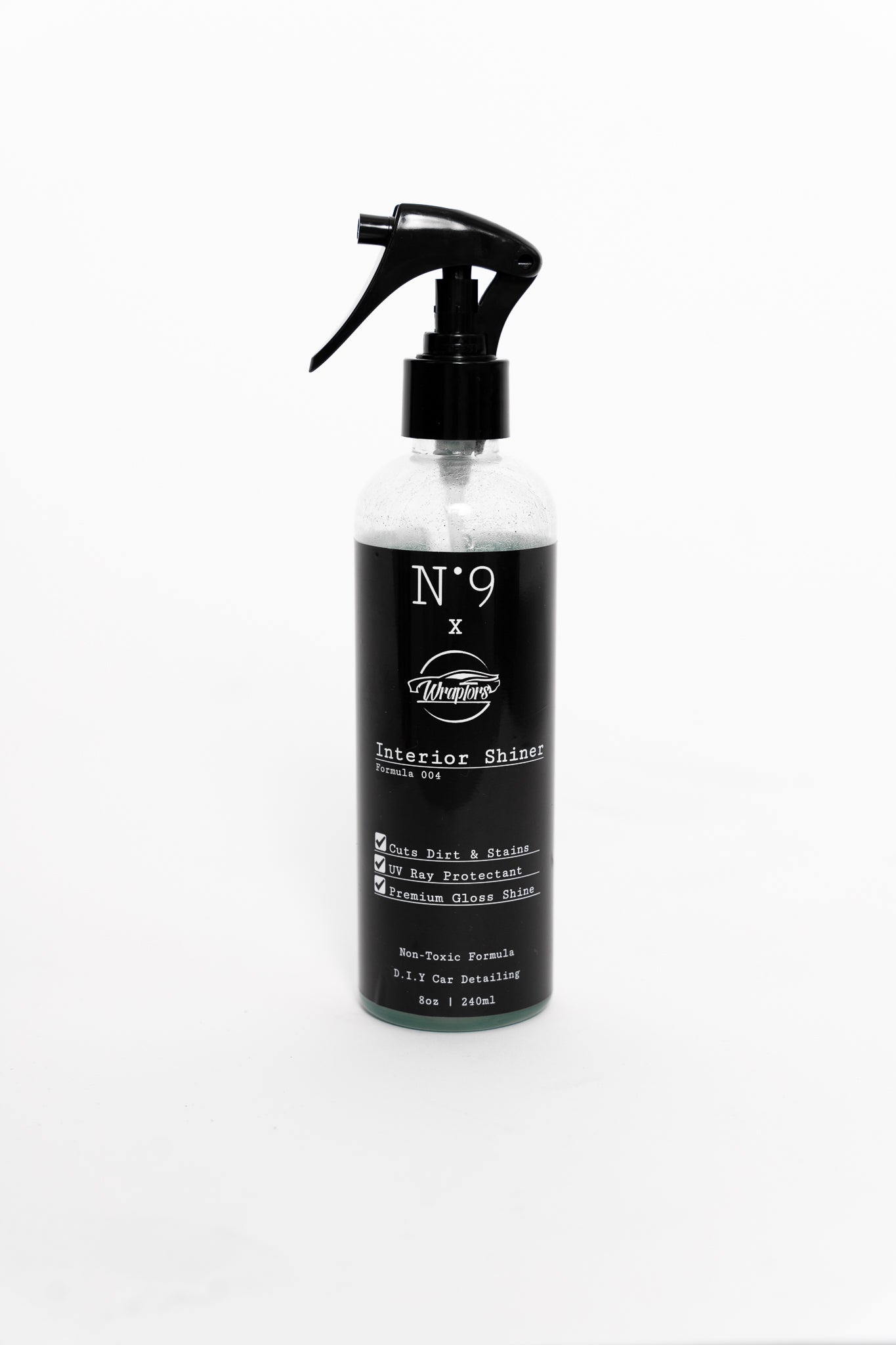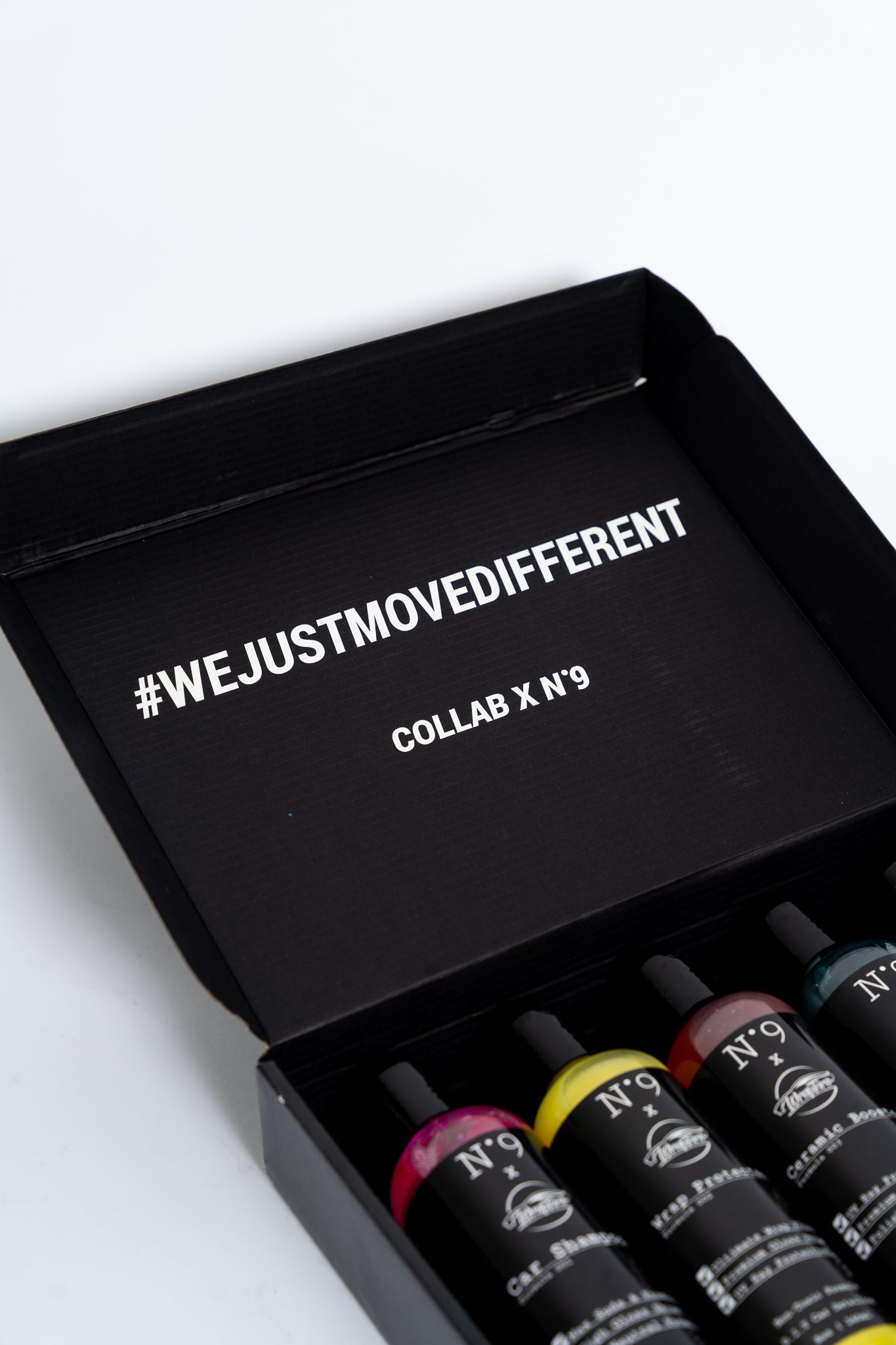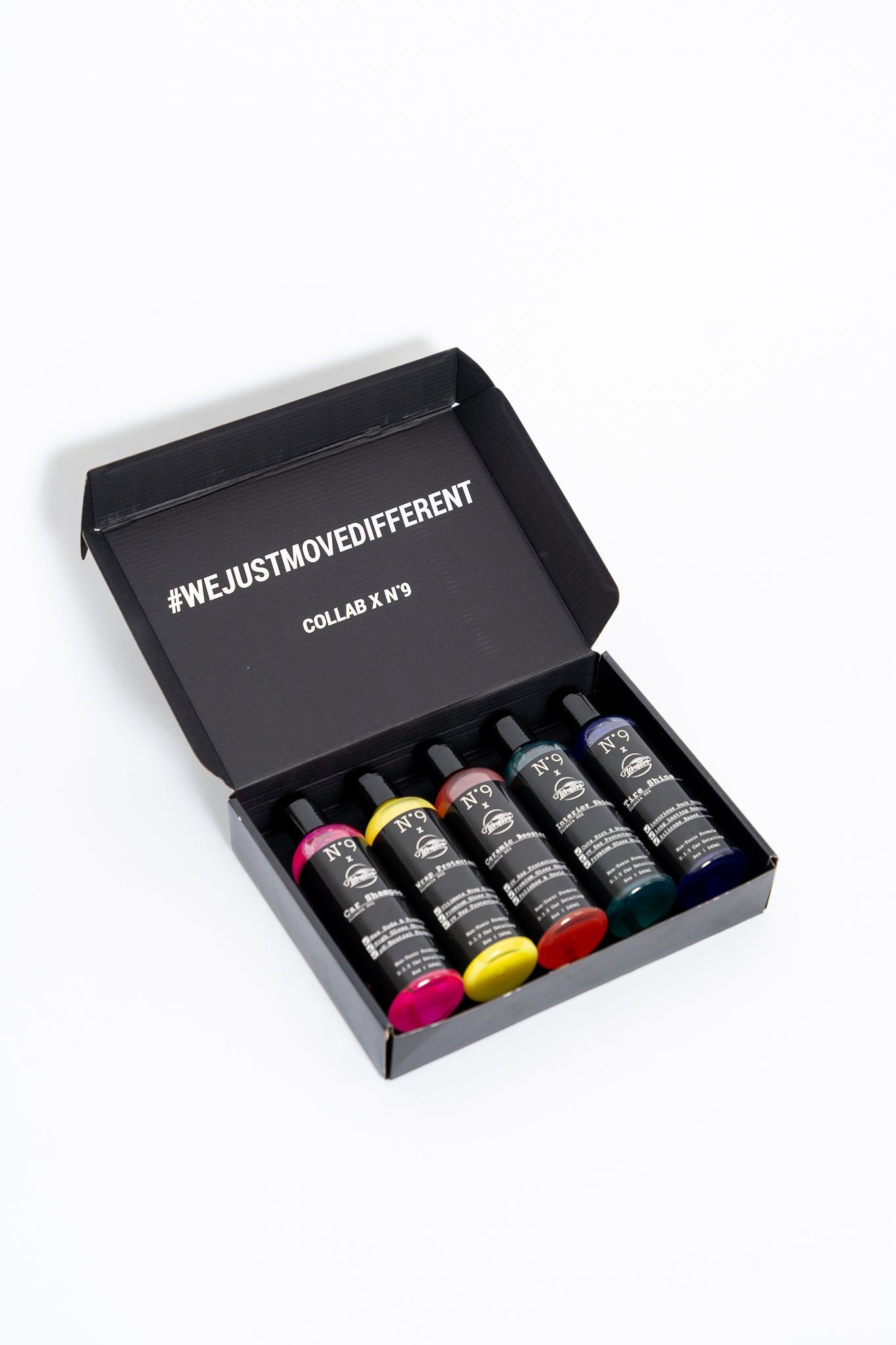 Free Shipping

Get FREE Shipping when you place an order for $50 or more!